How to add 2FA to your Yellow Card account
In order to protect our customers this holiday season, we are requiring Two-Factor Authentication (2FA) via an Authenticator Application such as Google Authenticator or Authy.
This is to prevent accounts from being stolen via sim related hacks and phishing scams. By using an authenticator app, you are adding a layer of security to your account and protecting your personal funds.
Be mindful though, you will be given a backup key. You are to store this in a safe place. The backup key is to be used in case you are unable to access your device any longer and need to reset your 2FA. Find out more about 2FA.
Follow the following simple steps to add 2FA to your Yellow Card account.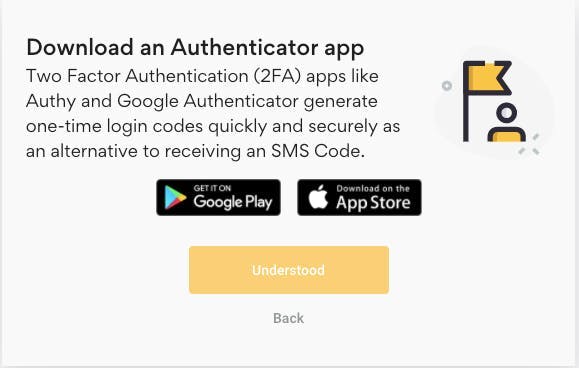 Step 1
Go to Google Play Store and download a 2-Factor Authenticator app like Google Authenticator or Authy. 2FA apps generate OTP's quickly and securely as an alternative to receiving an SMS code.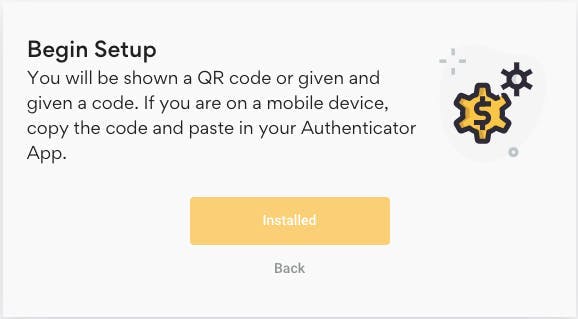 Step 2
Go to "Settings" in your Yellow Card account and select Enable 2FA. You will be shown a QR code and given a secret code. Copy this code and save it somewhere safe because you will need it if you ever need to reset 2FA or change your device.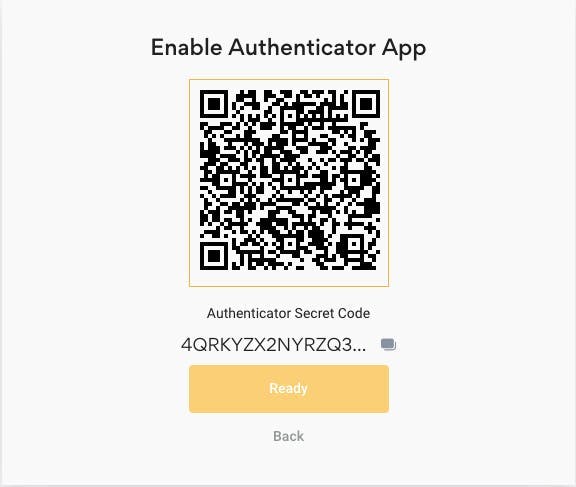 Step 3
If you are on a mobile device, copy the code and paste it into your authenticator app. If you are on a computer, scan the QR code with the authenticator app on your mobile device. If it requires an account name, save as "Yellow Card Financial" so that you can easily find it when you need it.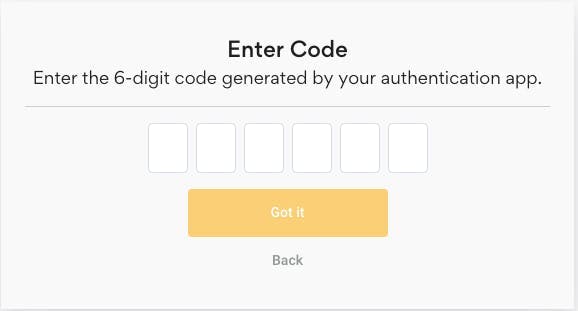 Step 4
You will now have a 6-digit code generated by your Authenticator app. Copy this OTP from the authenticator app and enter into your Yellow Card account to complete the setup.
Now, you're all set and secured!
An OTP from your authenticator app will be required every time you log in to your Yellow Card account. Simply open your authenticator app and copy the OTP to login to your account.
If you have any trouble with this, please feel free to contact our customer support team at support@yellowcard.io.