Introducing the New Yellow Card
Back to blog
We've got great news!
After months of tireless work on the new Yellow Card platform- we are excited to announce that it's finally ready.
One of the main focuses of our team has always been to make sure you, our valued customer, find using our platform as easy as possible.
And as requests were made about what features would be cool to have on Yellow Card, you can rest assured that we heard every one of those requests.
The new Yellow Card platform has been painstakingly designed to make all your cryptocurrency transactions easier, more secure and faster.
Here, we'll walk you through everything new in the Yellow Card app
What's New on Yellow Card?
Faster transactions
Send crypto easily between YC users
Instant withdrawals
Multi-language support
Become a  YC VIP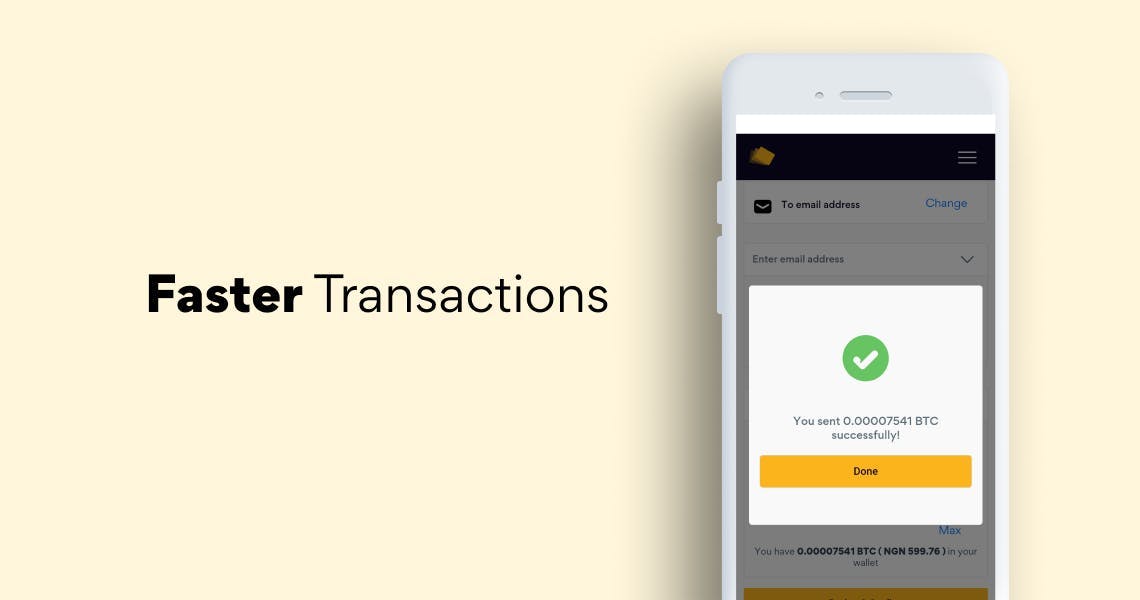 Faster transactions
With the new Yellow Card app comes lightning speed. ⚡

We have improved our systems to allow for faster load times and facilitate multiple requests, which means you can now complete transactions without delay. Now, your wallet balance is updated immediately you make a deposit. Also, purchased coins reflect instantly in your wallet.
Send crypto with phone number/email address
Because it is fun sending and receiving gifts from friends, we've made it easy for you to receive the gift of crypto from your friends without stress. By entering the phone number or email address of another Yellow Card user, you can instantly send any supported cryptocurrency to them without using a wallet address.
If you're sending cryptocurrency to another Yellow Card user, no blockchain fee is required.
So start sending cryptos to your loved ones, or ask them to send to you with just your phone number.
Instant withdrawals
It is now easier to withdraw your money from your fiat wallet. In the new Yellow Card app, you can now enjoy instant deposit, trading and withdrawals. Your Yellow Card experience is on a whole new level now!
But that's not all; you can also add your commonly used bank accounts for withdrawals to speed up the process for you.
Multi-language support
Remember when we said our mission is financial inclusion for all? We meant that!
To make it easier for anyone to comfortably use Yellow Card to buy or sell cryptocurrencies, we have now added support for more languages - 14 languages in total!
Because we are focused on bringing Bitcoin and other cryptocurrencies to Africans first, we have now made Yellow Card app available in 10 local languages and 4 world languages.
Here's the full list of supported languages:
Arabic
Afrikaans
English
French
Hausa
Igbo
Luganda
Mandarin
Portuguese
Swahili
Somali
Xhosa
Yoruba
Zulu
The icing on the cake is that support for these languages is in the works. That means, if you feel more comfortable lodging a complaint or making an enquiry in any of these languages, there is someone on the Yellow Card support team who cares enough to address your concerns in your preferred language.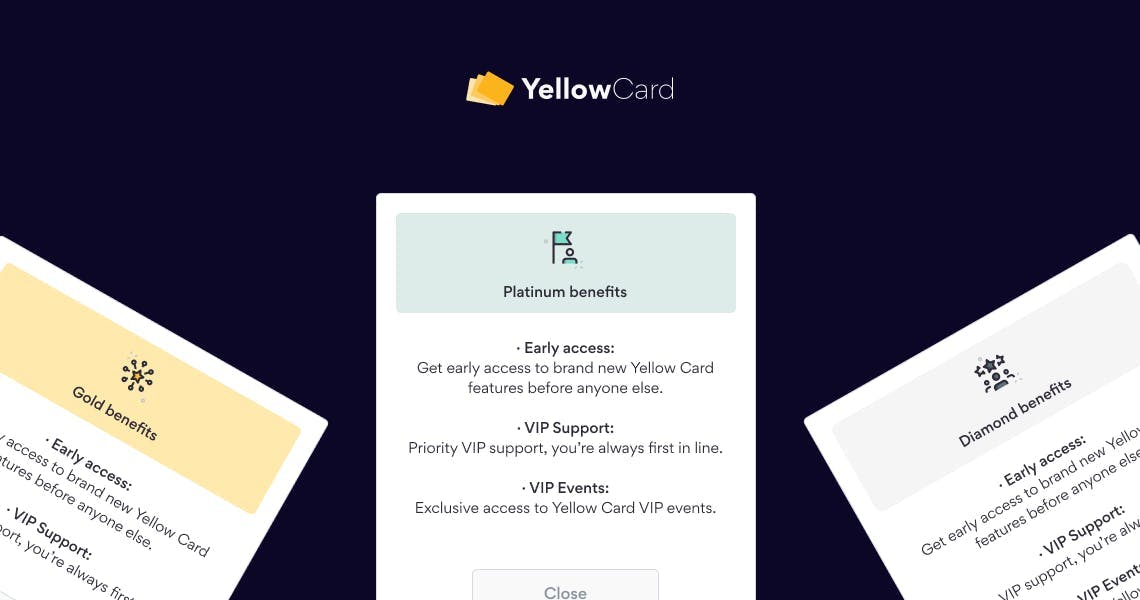 Become a Yellow Card VIP
While we've been expanding our reach and functionalities to bring financial freedom to more people, we did not forget our loyal customers who have kept using our platform. This is why we launched the VIP program to reward large-volume traders.
There are three VIP levels in the program:
Gold VIP
Platinum VIP
Diamond VIP
To become a Gold VIP you have to trade a minimum of $40,000 or its equivalent in your local currency in a month. As a VIP user, you get cool perks, including a 24/7 VIP support (hint: it includes a direct private line to get all issues resolved).
From the Gold VIP level on, it only gets better.
Sign up for our weekly newsletter
Similar posts
Recommended for you based on the article you just completed
---