Buy Bitcoin in Botswana, Trade With Ease
Yellow Card makes it easy to buy, sell, trade and hold BTC.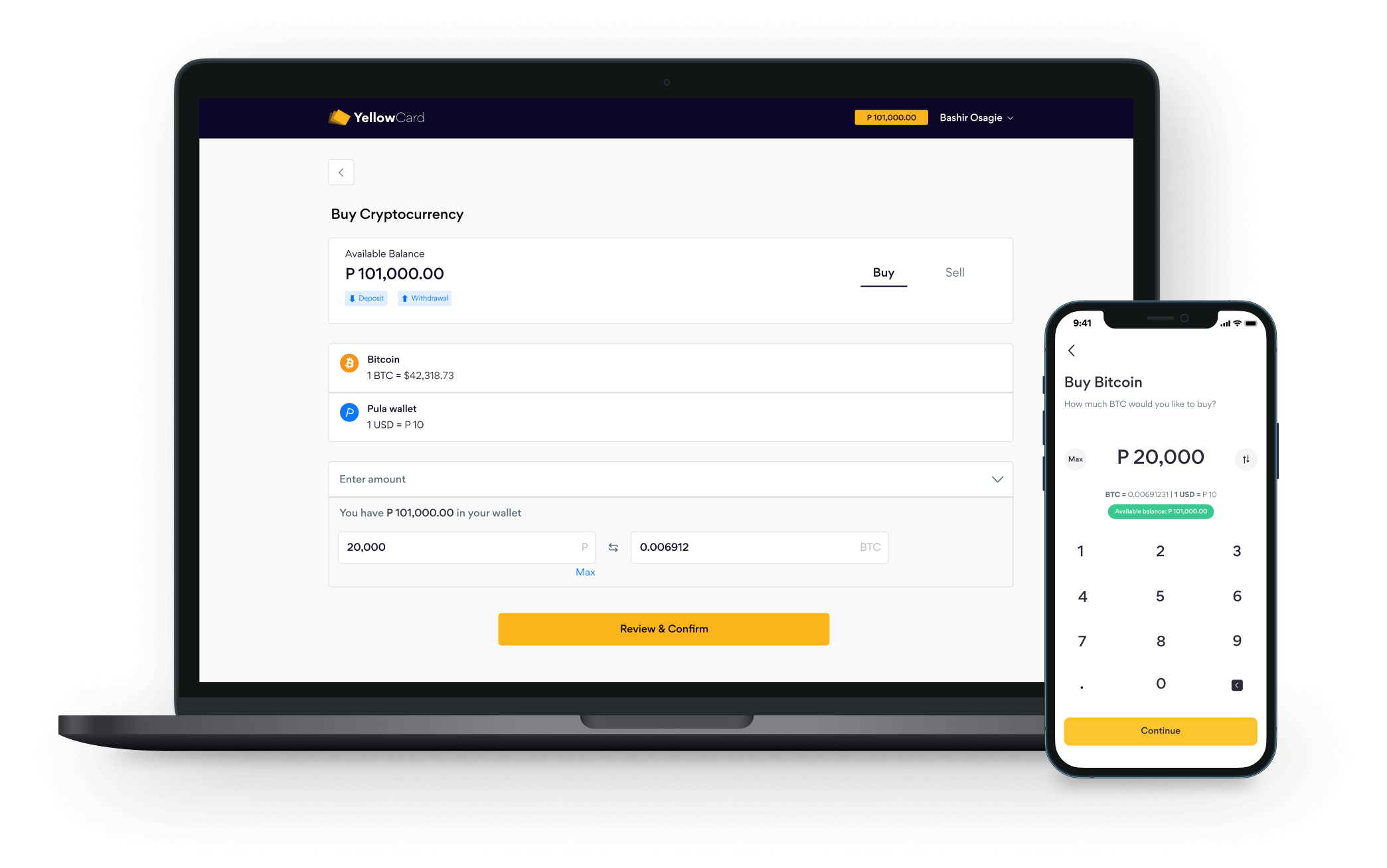 Buy bitcoin quickly and easily
01
Create an account
Sign up for an account on the web or our mobile apps for Android and iOS with your basic info. It's quick and easy.
02
Take control of your finances
Convert your funds easily and securely on Yellow Card. We make sure you have total control of your money at all times.
03
Move money freely
Start trading Bitcoin with BWP instantly at the best rates with low trading fees.
Buy Bitcoin
Check out the price of bitcoin
Why buy bitcoin on Yellow Card?
Multiple Payment Options
You can buy bitcoin online with pula using mobile money, bank transfer and other payment methods.
Built for You
We want everyone to have access to cryptocurrency and the financial freedom it provides for us all.
Secure
Security of our customers' funds is our top priority. Our system is built from the ground up with streamlined security for our users.
Buy and sell BTC on-the-go
Buy, sell and trade on the go
Manage your portfolio easily anywhere, anytime, on any device.
Take control of your finances
Have complete control of your funds on our secured platform.
Withdraw funds anytime
Sell your BTC on Yellow Card and send pula using your preferred method whenever you want.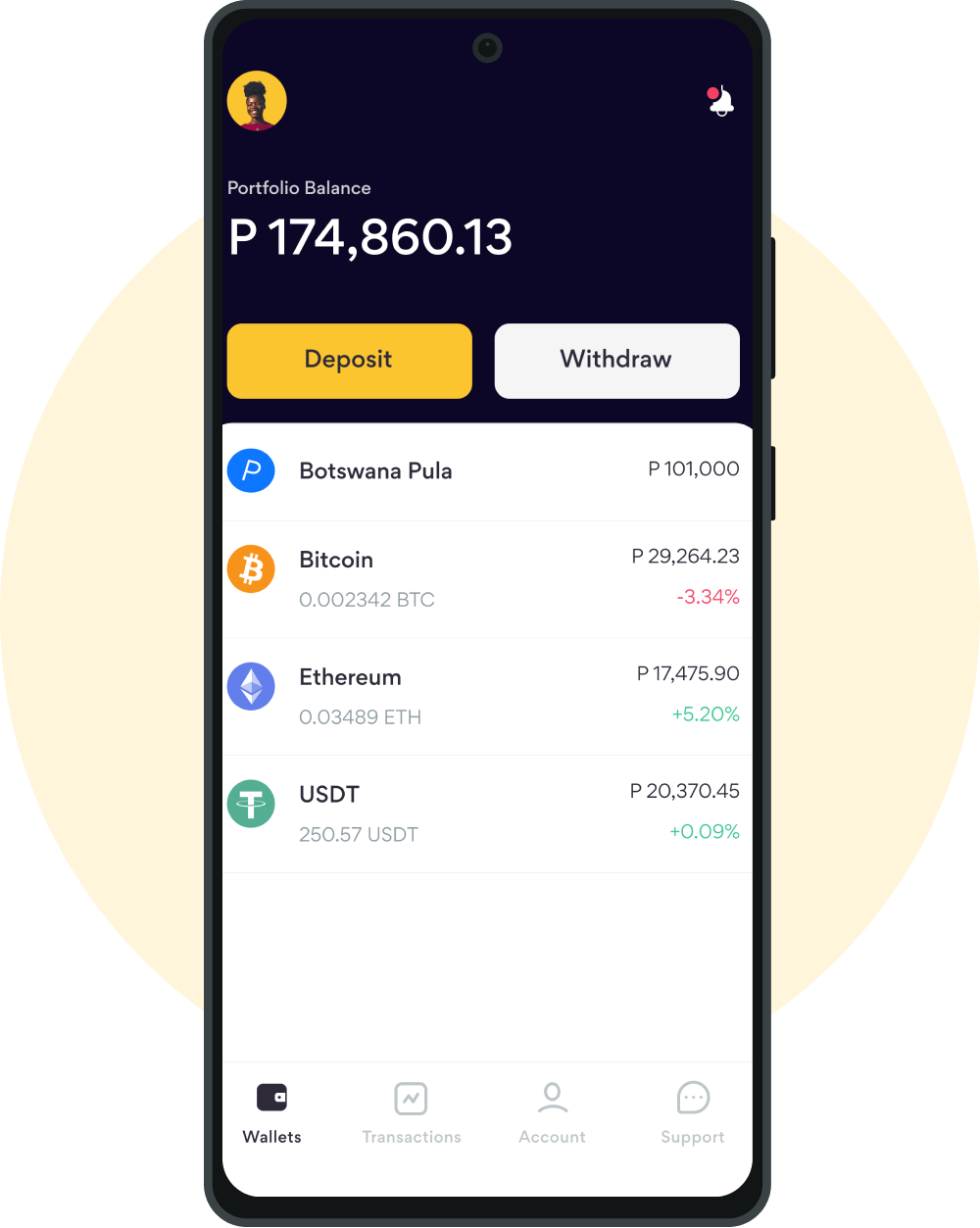 What can you do with your bitcoin?
Hold
You can hold onto your Bitcoin in your Yellow Card wallet for as long as you want. Your assets are always safe.
Spend
Pay for goods and services with bitcoin. More vendors now accept bitcoin. Know a vendor using Yellow Card, pay them instantly without any extra charges.
Sell
Selling crypto on Yellow Card is easy, and you can sell BTC at the best rate and cash out BWP to your bank account instantly.
Transfer
You can send Bitcoin to anyone in the world within minutes. No more delayed money transfers.
Convert
Convert your bitcoin to another crypto, stablecoin or fiat value right in your wallet.
Learn
Improve your knowledge for free with our in-depth articles and become a crypto expert on Yellow Card Academy.
Ready to join the future of money?
Get started with Bitcoin now
Get Started
Sign up for our weekly newsletter