Become a Yellow Card Ambassador
The Yellow Card ambassador program is our community mentorship initiative made up of young people who are passionate about educating their communities about crypto.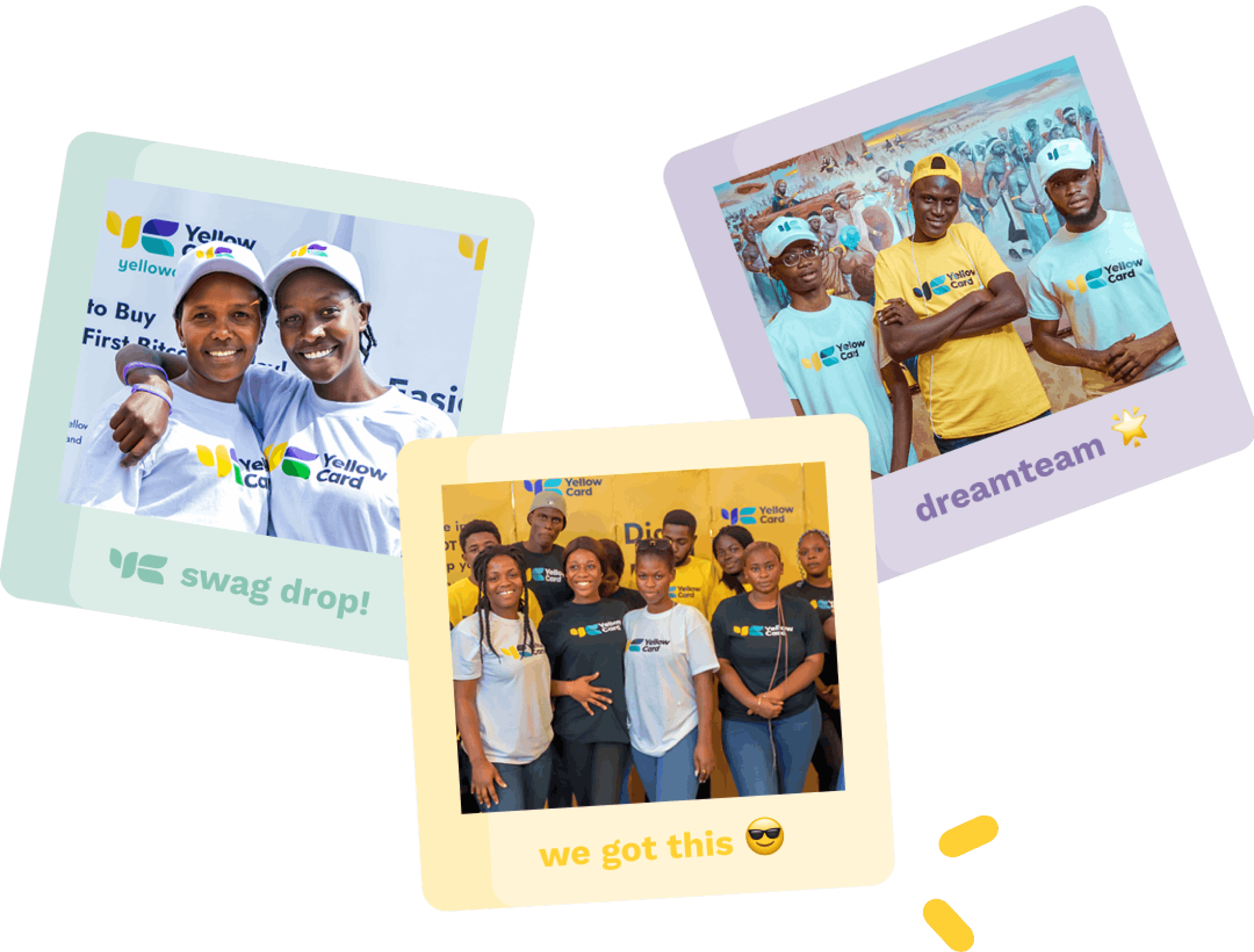 Our ambassadors are the heroes of their communities
The program empowers young people across Africa by giving them avenues to earn and access to specific programs and trainings which provide great basis for pursuing a career in the blochchain industry.
Perks of being an ambassador
Opportunity to earn
We have paid over $40,000 to Brand Ambassadors across Africa; a bulk of which has gone into their personal development and education.
Trainings and courses
Our ambassadors learn more about blockchain technology and also get trained to be market-ready.
Internship opportunities
Opportunities to intern with us and be part of the amazing Yellow Card team!
Exclusive access to global events
Ambassadors have access to our product launches, tech-talks, organized events and swag items.
What it takes to be a Yellow Card Ambassador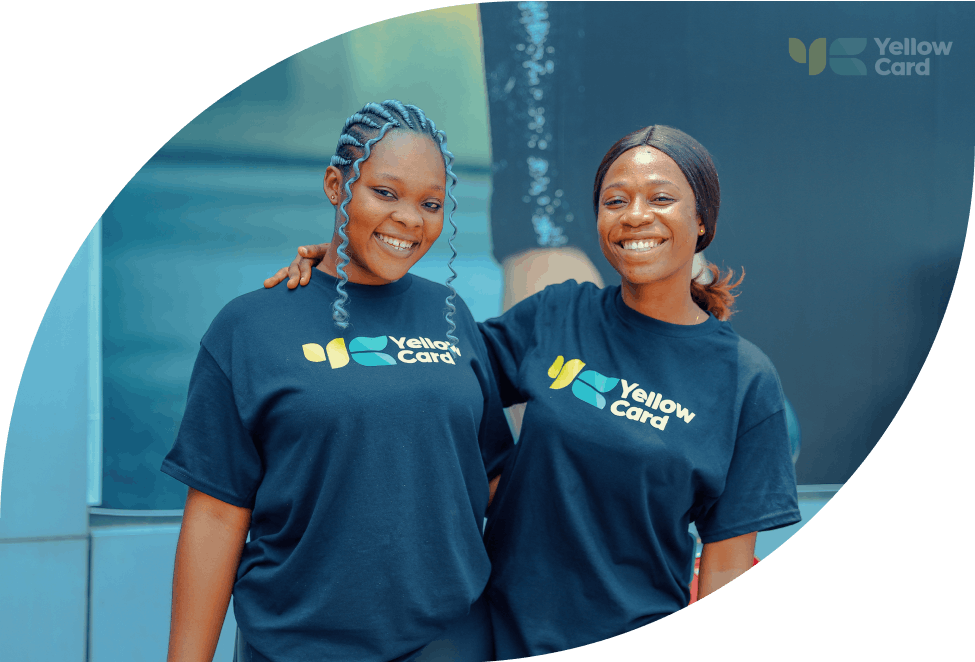 You must be at least 19 years old with extensive crypto industry knowledge.
You should be active on our social media handles.
You should have excellent communication skills, and experience in community building.
You must have a verified Yellow Card account.
Meet our current ambassadors
"November 2021 I finished school with no job and no money. I begun getting devastated due to lack of money to cater for some of my significant needs. I came across a tweet about the Yellow Card Ambassador Program, though I was kind of skeptical about it, I still went ahead to apply. I am exceedingly happy being part of this program that allows me to work whenever I am willing to and at my own pace."
"The Yellow Card Ambassador Program has been the beginning of my journey to financial freedom!"
Shaban
Brand ambassador, Ghana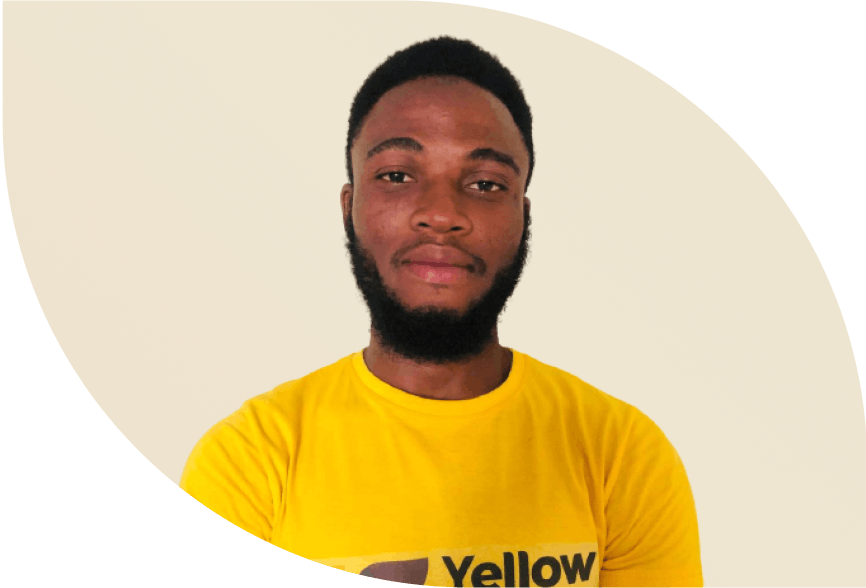 "Back in 2019, I was a bit hesitant to join the crypto space. More curious to experience what it was all about, I found out about Yellow Card early 2021 and more interestingly, the Yellow Card Brand Ambassador Program."
"I took the task as a brand ambassador and it's been a great journey and interestingly it has given me an avenue to earn and has greatly impacted my financial life positively. Proud to say Yellow Card Ambassador Program has given me financial cushion."
Titus
Brand ambassador, Kenya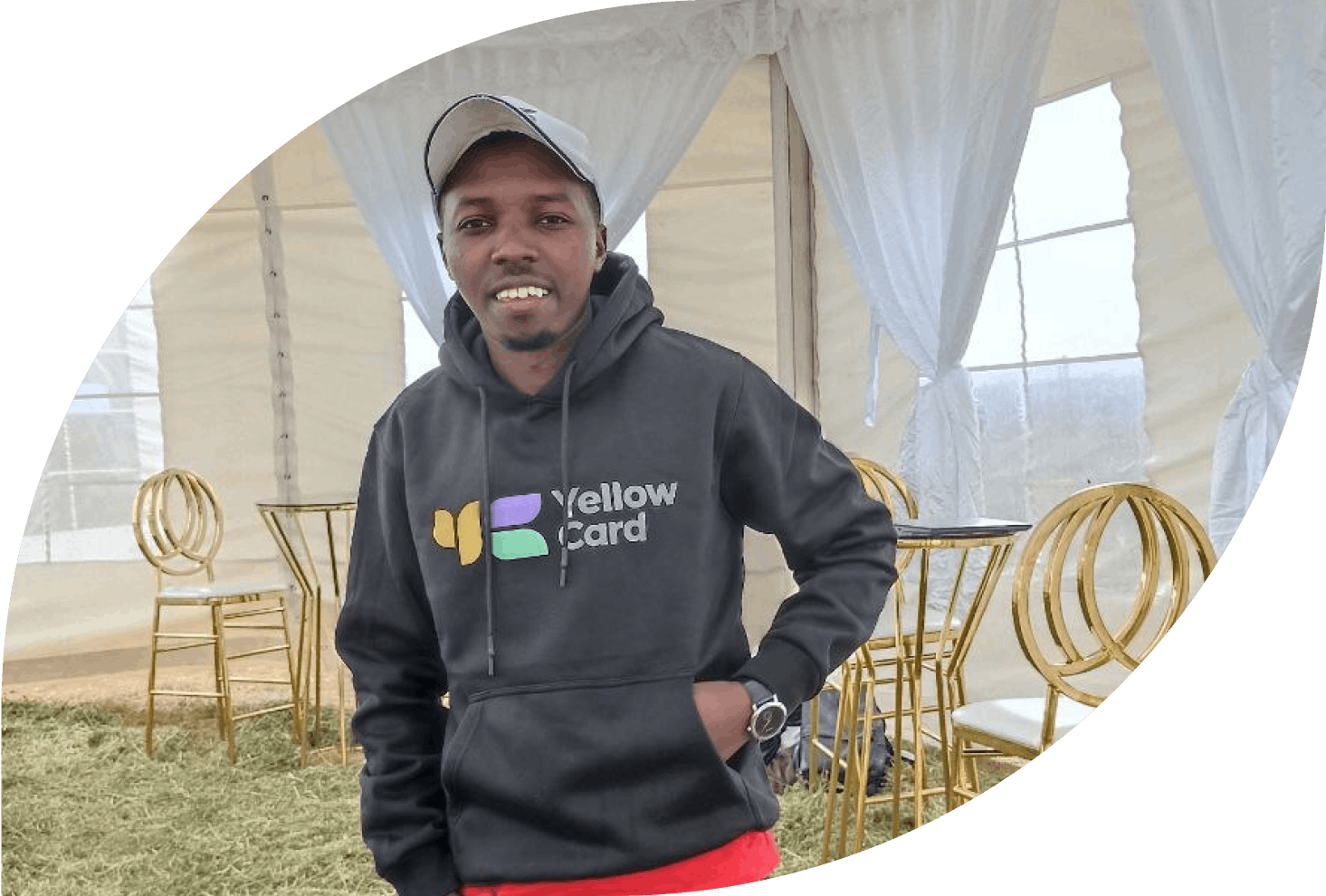 Frequently Asked Questions
The program is open to individuals who are at least 19 years old.