Bitcoin soars as cryptocurrency adoption increases
Insights
Back to blog

Favour
August, 22 2022
Insights
---
On this page
As Bitcoin and other cryptocurrency adoption increases, African nations are not left behind. Notably, in Nigeria, theses 4 factors have helped Bitcoin adoption.
The past few weeks have marked a notable increase in the price of Bitcoin, and yet it continues to rise as the days progress. These remarkable gains have increased the wealth of several investors who have over the weeks become millionaires as well as billionaires.
These investors have amassed sufficient wealth by investing in Bitcoin. Other cryptocurrencies including Ether (ETH), Litecoin (LTC), Ripple (XRP) and Polkadot (DOT) have not been left out of the race as the increase in demand and prices of these cryptos have notably increased.
From its initial price of $0.0008 to $0.08 in 2010, Bitcoin rose to an All-Time High (ATH) of $41,999 on January 8, and despite brief dips, it hasn't strayed far from that point as it maintains its upward trend. 
Between December 2020 ending and the first week of January 2021, Bitcoin rose to over twice its value three months ago. A predominant factor is the increased cryptocurrency adoption across the globe.
This change has not only benefited Bitcoin as a currency but the global financial world as more people become aware of the technology and its utility.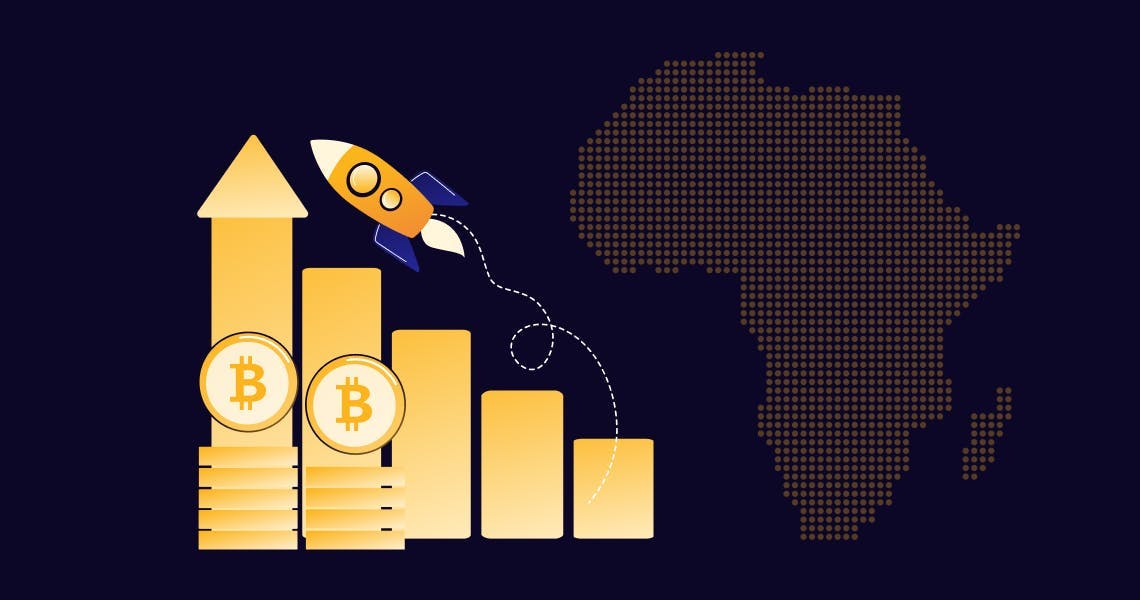 Mass adoption of cryptocurrency across Africa continues
The adoption of cryptocurrency across Africa has been on a slow but steady rise for a while now. African nations have recorded an increase in trade volume and Bitcoin ownership over the years.
According to a report by cryptocurrency wallet, Blockchain.com, Nigeria was among the top ten countries with increased wallet usage in the first quarter of 2020.
Arcane Research also published "State of Crypto in Africa" where they noted African nations as some of the most promising countries that support cryptocurrency.
Individuals, as well as companies across the continent, have changed the narrative of Bitcoin from the narrative of just a random technology to a means to store wealth, conduct international transactions smoothly and trade.
For them, Bitcoin offers a route to evade economic problems such as volatile currency and inflation rate as it provides an alternative solution with high gains. Investors across the globe recognise Bitcoin and other cryptocurrencies as viable investment options, thus increasing its need and, subsequently, its value.
Why Bitcoin adoption is increasing in Nigeria
African nations, such as Nigeria, present a hub for cryptocurrency with a tax-neutral platform that offers a clear regulatory framework for cryptocurrency. 
Nigeria, considered the giant of Africa, has recorded a notable increase in the adoption of cryptocurrency. Amongst other reasons, here are important factors that have contributed to the increased adoption of Bitcoin in Nigeria:
1. Policy regulation: In conjunction with the National Information Technology Development Agency, the nation's Federal Ministry of Communications and Digital Economy recently released a draft explaining their intention to create a blueprint that would support national blockchain adoption.


2. Age structure of the nation: Another reason why mass adoption may be prominent in Nigeria is the nation's age structure. A significant number of Nigerians are tech-savvy youths and interested in a sustainable means of exchange, which Bitcoin represents.


3. Ease of transacting with Bitcoin: In fact, there are many platforms within the nation that support varying payment methods to purchase and trade cryptocurrency even in the local currency, and one of such platforms is Yellow Card. Nigerians now have the option to trade cryptocurrency with naira without hassle.


4. Accepted means of exchange: The mass adoption of Bitcoin as a digital currency in these nations and across the world has led to the acceptance of Bitcoin as a payment method. Financial institutions, such as PayPal, which recently announced its intent to allow Bitcoin as a form of payment, have increased awareness of Bitcoin as a sustainable payment method.
Bitcoin has recorded a remarkable increase in its value, and the increased adoption of cryptocurrencies offers the potential of it skyrocketing even further. The prospects for the cryptocurrency industry promises to be enormous as the adoption of cryptocurrency increases in Africa.
Bitcoin, as well as other cryptocurrencies, continuously thrive as many speculate the possibility of it becoming a more widely accepted means of exchange. As BTC, XRP, ETH and other cryptocurrencies continue to increase in value, and it becomes a much more advocated alternative to exchange currencies at low cost and at a faster pace. 
Digital currencies are a revolutionary addition to the global market, and each day as the acceptance of them increases as a means of exchange, their value would subsequently increase.